Rachel is a health and beauty writer with seven years of experience in the industry. She began her career as a practitioner of bio-feedback and...
Losing weight can be such a drag! It costs you not only money, but your time. In a world where time is money, this can be a hard pass for many of us. But wait, what if there was a better way?  Introducing the new and exciting world of "fat freezing". Below are the top 4 fat freezing product reviews of 2021.
Traditional methods like diet and exercise can rack up your bills with healthy foods and memberships to the gym and/or personal trainers. It is difficult when you miss gym dates because your days and weeks don't have the time for it. It's even more wasteful to your wallet when food goes bad.
But before giving up entirely on losing weight, you need to investigate fat freezing products and how they can help with your weight loss journey, without putting your body or your wallet in jeopardy.
What is Fat Freezing?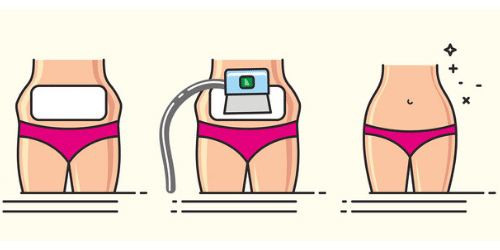 According to Dr Andrew Weil M.D., "Fat freezing, technically known as cryolipolysis, is an FDA approved non-invasive method of freezing fat cells to get rid of "love handles," a double chin and other unwanted bulges of fat." The method involves controlled application of cooling within the temperature range of -11 to +5 °C for the non-invasive, localized reduction of fat deposits. This is intended to reshape the contours of the body. The degree of exposure to cooling causes cell death of subcutaneous fat tissue, without apparent damage to the overlying skin. It appears primarily applicable to limited discrete fat bulges. Some side effects of this treatment include transient local redness, bruising and numbness of the skin. The effects are expected to subside after a short period of time. Typically sensory deficits will subside within a month. The effect on peripheral nerves was investigated and failed to show permanent detrimental results.
Fat Freezing benefits.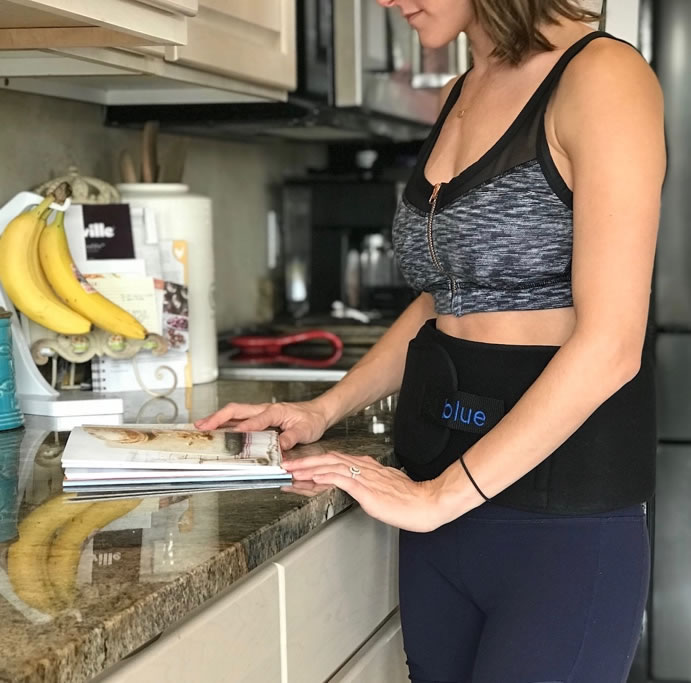 Non-surgical treatment – Fat freezing is a non-invasive procedure. This means you avoid all the downsides of surgery, such as needles, scars, downtime and lengthly recovery time. It's also much less of a commitment and can be done in the comfort of your home.
Natural looking results – The results you get from fat freezing are very natural since the fat is broken down by your body over time and there are no scars left behind. The lack of scarring is a huge benefit for many patients. CoolSculpting doesn't require any incisions to be made on the treated areas.
A boost to your confidence – There's no doubt that making positive changes to your body can have a positive impact on your confidence. When you're no longer self-conscious about those stubborn pockets of fat, you'll feel a lot better about yourself.
Safe and effective –Fat freezing products have no known major side effects and prove to be safe to use.
Fat Freezing products cost
Doing your fat freezing treatment at home is much cheaper than having it performed in clinics. A fat freezing product for home use could be anywhere from $150-$600 (depending on wrap or machine form). Some of these products are even as effective as the commercial machines used in professional clinics. This is a perfect option for those who are not comfortable opening their bodies to strangers. It is also a great option for those individuals who are on a tight budget.
Fat Freezing product reviews
These are the best at home fat freezer belt reviews of 2021. These ultimate fat freezing products will help you get rid of unwanted fat in no time.
Blue Fat Freezing System – 2021 BEST OVERALL FAT FREEZING SYSTEM!
The blue fat freezing system uses controlled temperatures to help you lose those stubborn inches on your sides, back, abs and legs. It even helps tighten skin and reduce cellulite.

Overview
Blue pioneered this space and was the very first at home fat freezing system. In our research and tests it was by far the highest quality product of the bunch. Also, according to the customers we contacted, it was also the most effective of our fat freezer reviews.
Proprietary Dual
Targeting Technology
Blue proprietary dual targeting technology uses specially engineered cold packs consisting of two unique inner and outer layer refrigerant formulas. Each layer has a different purpose. The outer layer works to insulate the inner layer to further extend cooling while maintaining comfort by contouring to your body.
The inner layer special formula allows it to harden significantly more and drop to a much colder temp than traditional refrigerants. This allows the blue dual targeting packs to reach temperatures up to 16-22° lower and maintain their temperature 6 times longer which triggers optimal fat cell death.
Engineered Compression
Wraps
Blue's engineered compression wraps are designed to insulate & extend the optimal temperatures needed to safely and quickly lose weight without causing damage or adverse effects on your skin. All this so you can get on with your busy day doing the activities you love.
Pros
High quality neoprene and suede wraps
High quality dual targeting layered gel packs
Comfortable to wear and forms nicely to your body – even legs/arms
Reduces inches in targeted areas
Cons
The only con with the blue system is that it's a bit more expensive than others we reviewed. However, based on customer feedback it's by far the most effective system.
Before/Afters (found on www.fatfreezekit.com)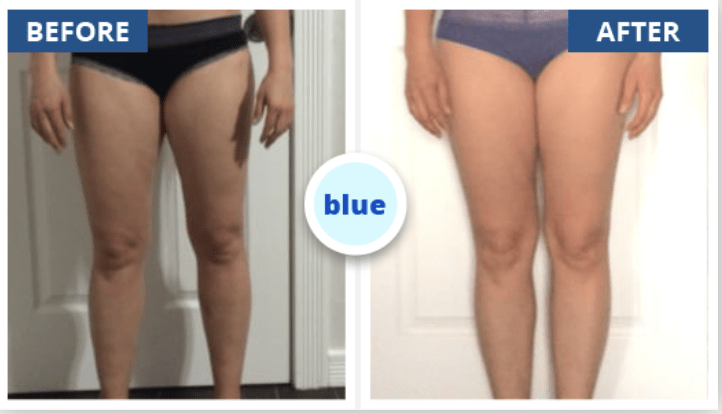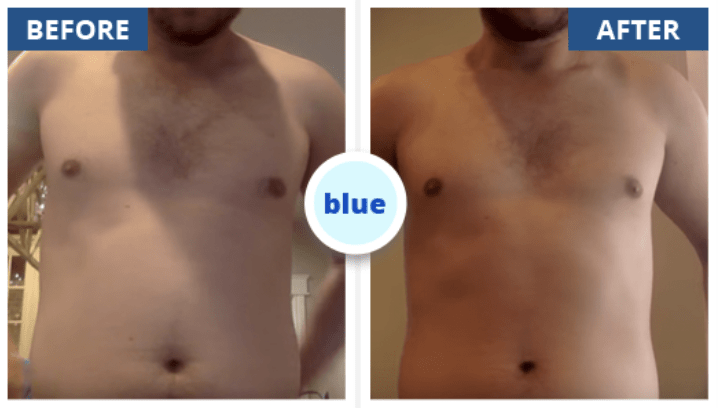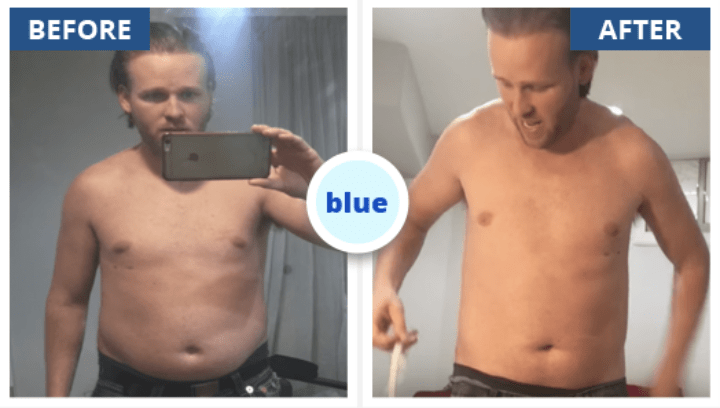 Slim-Easy At Home Fat Freezing System – Best Value Option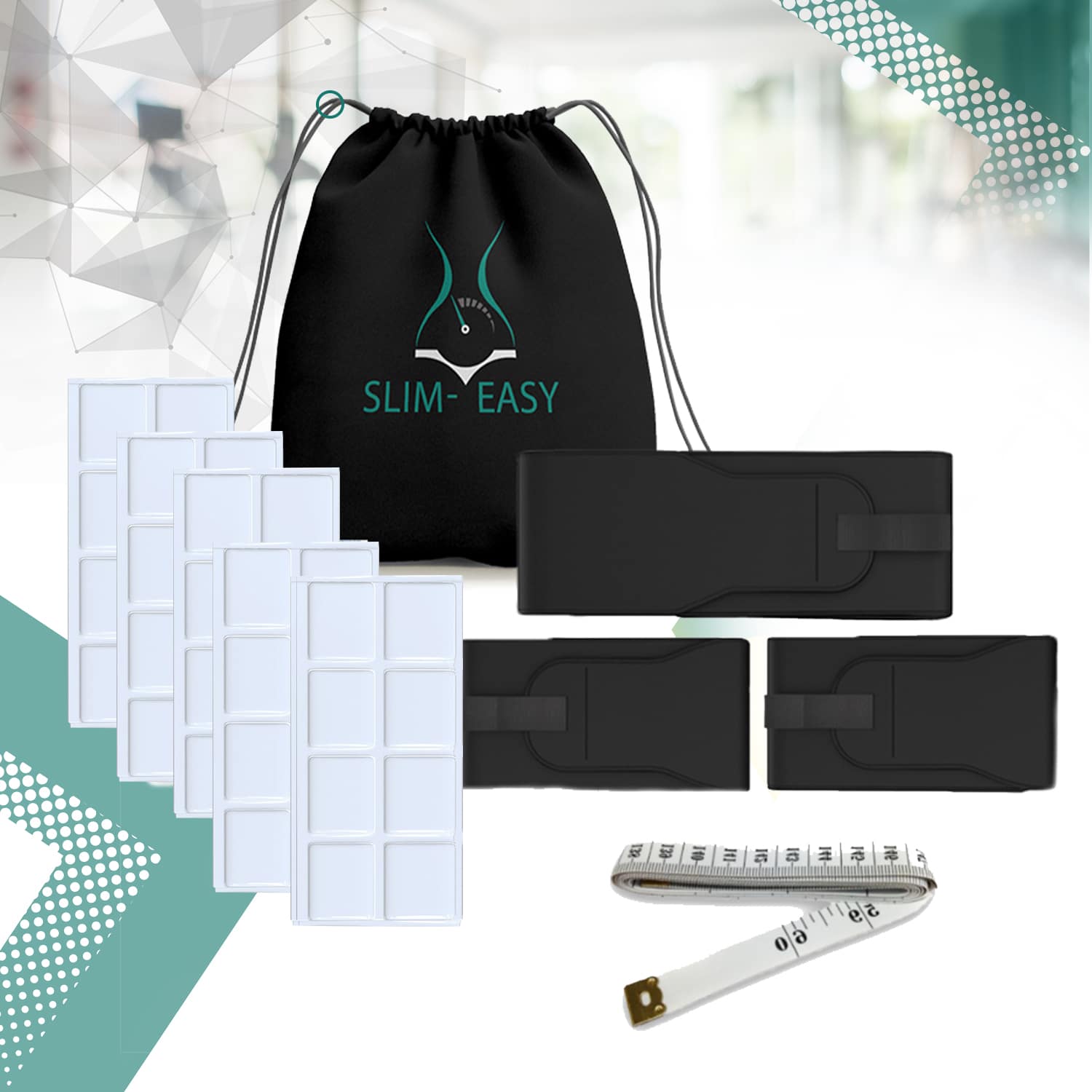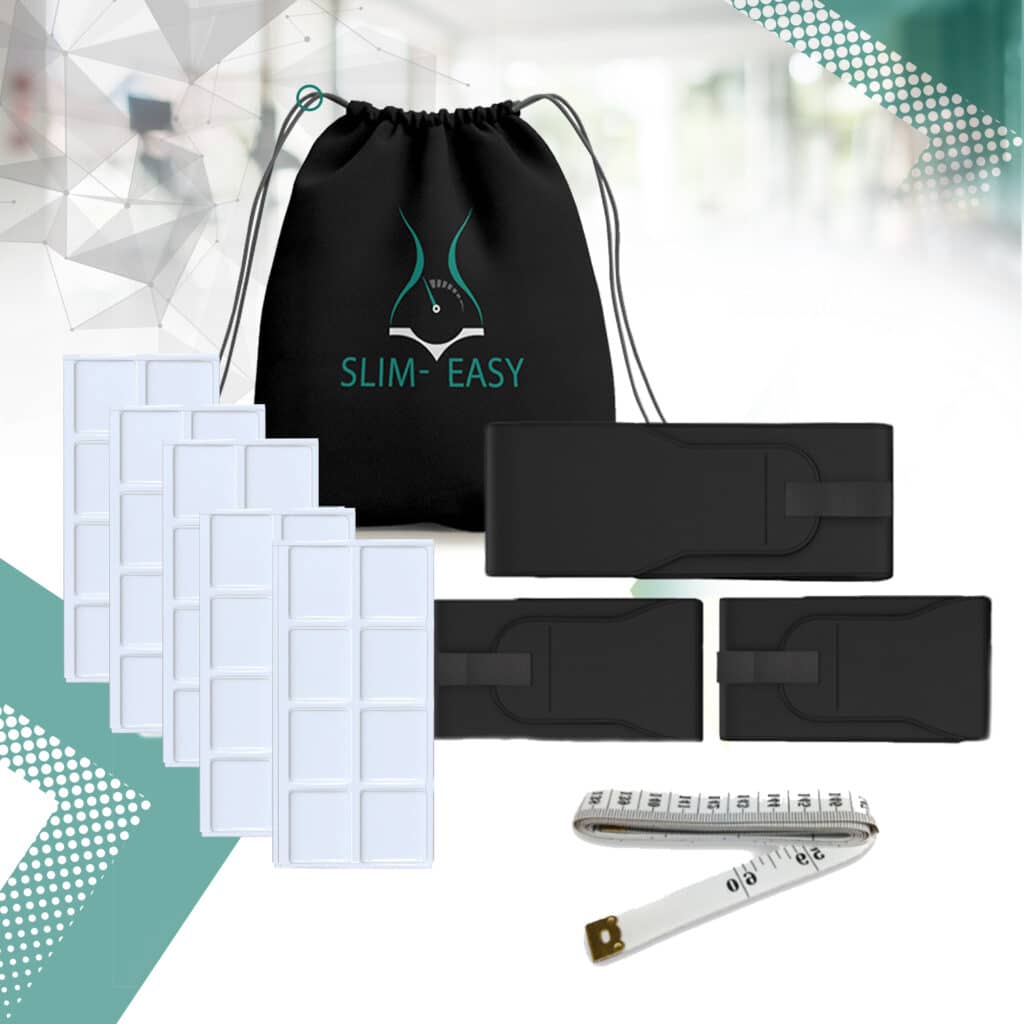 The Slim-Easy Fat Freezing System could possibly be the best/most affordable option on the market!
Helps target fat freezing to problematic areas like stomach, love handles and even arms/legs.
Utilizes cutting edge FDA-Approved dry ice packs for the coldest/longest freezing on the market.
Fraction of the cost of clinics and spas.
Simple at home kit with 0 downtime.
60 Day Money Back Warranty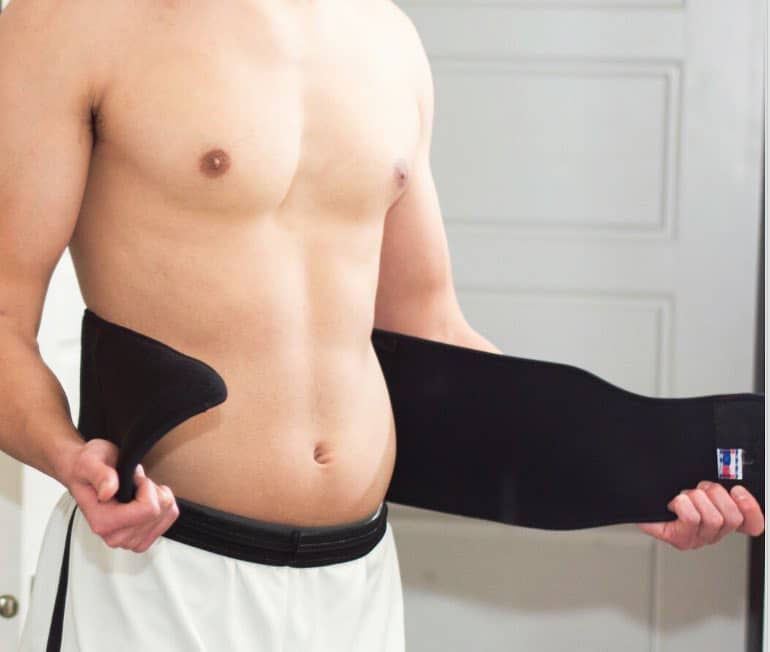 Igia Fat Freezer Platinum
Fat Freezer Platinum Reviews
The Fat Freezer Platinum has taken two popular technologies and made them available for home use.
Helps target problematic areas. Fraction of the cost of clinics and spas
Simple at home kit with 0 downtime. The Fat Freezer Platinum features therapeutic theralight
The Fat Freezer Platinum's cooling process helps target problematic areas of your body. You can select from a 30 minute or 60 minute treatment.
30 Day Money Back Warranty

Coolsculpting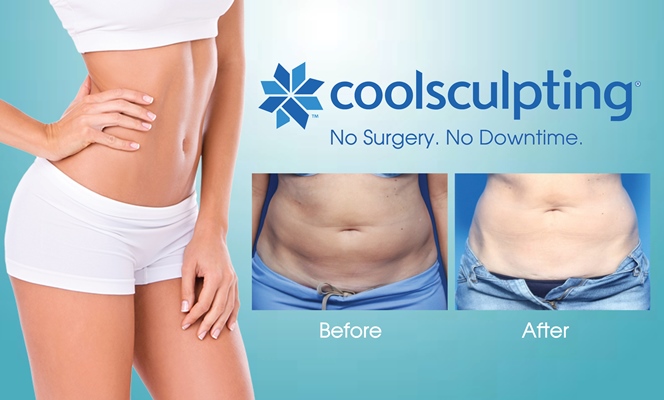 Overview
The CoolSculpting fat-freezing procedure is the only FDA-cleared,* non-surgical fat-reduction treatment that uses controlled cooling to eliminate stubborn fat that resists all efforts through diet and exercise. The results are proven, noticeable, and lasting, so you'll look great from every angle.
What are the risks of Coolsculpting
Some common side effects of CoolSculpting include:
Tugging sensation at the treatment site
Pain, stinging, or aching at the treatment site
Temporary redness, swelling, bruising, and skin sensitivity at the treatment site
Paradoxical adipose hyperplasia at the treatment site
How many times do you have to do CoolSculpting?

Each treatment will be performed several months apart, to give the body enough time to react naturally, and dispose of the fat cells organically. Typically it is best to wait a minimum of 30 days before starting a new session of CoolSculpting, with 4 months being ideal.
What is the average cost of Coolsculpting?

Small Applicators ~ $750 per hour. If you've booked yourself a session for a CoolSculpting treatment, chances are you'll be a suitable candidate for a small applicator. CoolCore – A problem for many people, especially women, is excess fat in the belly area.

Pros
Administered by a professional
Cons
Expensive
Multiple treatments are needed
Must drive to clinic each time
Fat Freezer body sculpting system

Overview
After researching this product we do not recommend it at all. It is one of possibly 100 copycat products selling under different names on Amazon and other retailers. We looked at reviews extensively and nothing has convinced us this product is worth a try.
Conclusion
If you've never tried fat freezing products or treatments before, you can benefit from them as long as you're careful in selecting the right product for you. We recommend the blue fat freezing system as an at home fat freezing treatment and Coolsculpting for a clinical treatment option.