Rachel is a health and beauty writer with seven years of experience in the industry. She began her career as a practitioner of bio-feedback and...
Are you or someone you love dealing with hair loss? Luckily you don't have to accept your continuous hair loss as the new normal. There are a variety of treatment options that you could potentially restore your healthy hair growth within weeks. You could go the way of prescription drugs and then there is the FDA approved Low-Level Light Therapy that uses lasers to stimulate hair growth for men and women.
Understanding hair loss as skin damage on a cellular level is the key to stopping and reversing hair loss.
What causes hair loss?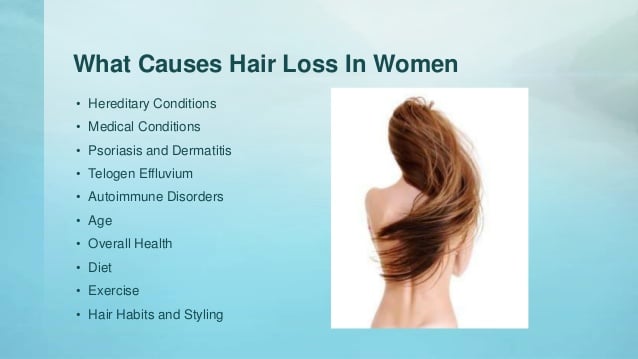 One of the most prevalent health issues in adults today is a retreating hairline and thinning hair. Hair loss can be attributed to a number of factors ranging from genetics to lifestyle choices.  Others are food and nutrition as well as a range of other causes.
Each day, we lose about 100 hairs from our scalps on average. Some people lose ten while others a couple of hundred hairs. That shouldn't be scary since we have well over 100,000 hair follicles right? The tricky part is that while some of us can grow back the hairs we lose daily, others cannot. Here are some reasons for continued hair loss.
·         Diet and lifestyle choices
·         Stress
·         gender
·         age
·         heredity
·         hormonal changes
·         medical conditions and treatments such as chemotherapy
With so many causes to blame it can get very challenging to address the root cause of hair loss in a patient and stop hair loss while revitalizing hair follicles naturally.
What are the treatments available for hair loss patients?
Hair loss patients can choose from traditional standard medications for hair loss such as minoxidil, hair transplant surgery and recently laser or red light therapy. Below is a theoretical explanation of the Low-level laser therapy and where to get it.
Low-level laser therapy alternative to hair transplant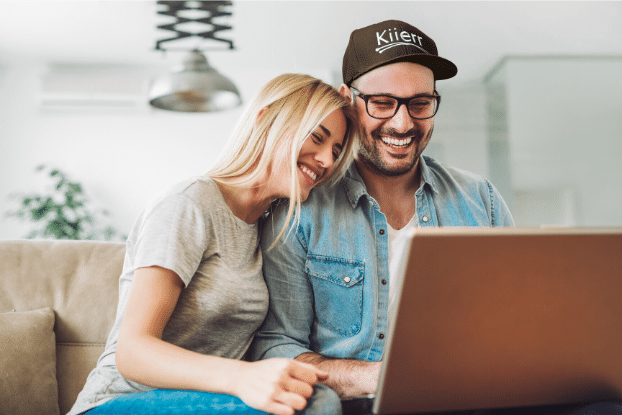 The procedure also known as red light therapy is gaining popularity among the medical fraternity and hair loss patients worldwide due to its, safe, tolerable and non-invasive technique. There is still a deficit in knowledge of why the technology seems to work better for some patients than others but a hunch is that it depends on genetic factors and skin types. However, preliminary studies have given the red light therapy the greenlight as an accepted adjunct to standard medical treatments for AGA and hair loss in general.
Why laser hair growth and regrowth treatment?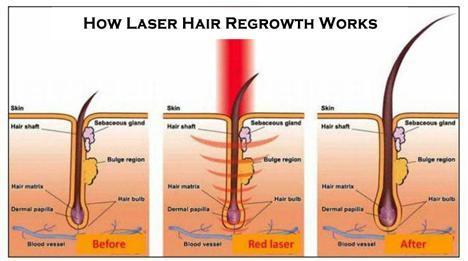 When you are after halting hair loss and promoting healthy growth of hair, then the LLLT therapy might be what you need. Again, anecdotal evidence has it that light therapy is non-surgical but works well with patients so far. Further, the treatment options for this kind of therapy is now supported on devices that you can easily administer the treatment while catching a game at home with family. It generally quick and flexible so that patients do not have to worry about the big appointment with their hair doctor. This combined with the fact that it has tangible results according to past patients has made LLLT very popular on the web and in practice.
While there are other allegedly miraculous that do not actually work, the Low-Level Laser Therapy has been growing in reputation and anecdotal results for hair growth across the medical industry.
Low-level laser therapy (LLLT) for androgenetic alopecia
This therapy options are also now increasingly popular among doctors and androgenetic alopecia patients and is often administered alongside medications. Mainstream healthcare has generally accepted the treatment as safe and effective.
Is LLLT right for me?
While there are groups of people who stand to benefit from LLLT more than others, there is no ideal candidate for the treatment. Expectations should be rational and realistic to avoid disappointment. For those in late stages of hair loss heading into baldness, this is not the magic wand that can restore youthful hair growth.
If you are experiencing hair loss and thinning or you are looking to rejuvenate your full hair growth, this therapy could be what you need. You do need to consult your physician if you are on any medication and given your medical history to be certain that this procedure could be right for you at this time. Anyone who is early stages of hair loss could potentially benefit from laser treatments.
Patients who are dealing with a receding hairline should also consider adding laser therapy to their treatment regimen.
Ultimately the amount of hair regrowth benefits and hair loss prevention will depend on other factors such as commitment to the course of treatment and skin type rather than gender. If a patient were to stop the treatments just a few weeks into the regimen then results will slowly be reversed.
Who benefits more; men or women?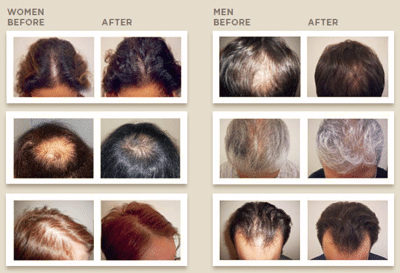 There is a fundamental difference in the way hair loss will present itself between the two genders. Typically, men will suffer receding hairlines and baldness from the front of the scalp to the top of the ears which makes baldness very pronounced. Women will lose hair in a diffused fashion and therefore the plight of a more concealable hair loss condition.
The amount of improvement on a particular patient is a function of the amount of time spent on the therapy and the extent of skin damage.
Does Laser hair therapy work?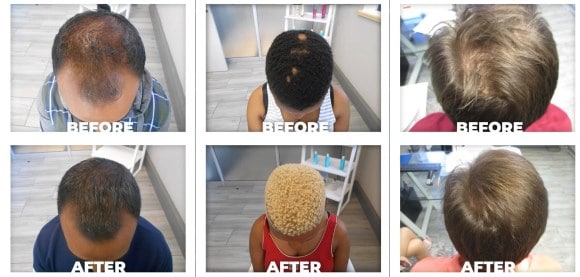 LLLT is a non-surgical and non-invasive method of the revitalization of hair growth. It works by delivering safe levels of laser energy and light to the scalp which revitalizes hair follicles stopping hair thinning and promoting regrowth.
Laser technology delivers the light that is absorbed in the skin at multiple wavelengths stimulating different cell levels. This triggers the production of fibroblast cells which in turn produce more collagen and boost cell activity. This means youthful skin appearance and revitalization of skin cellular structures.
Blood circulation and microcirculation take place on each and every hair follicle it heavily relies on the activity of the follicle on a cellular level.
Realistically, this technology only works within limits that your hair follicles are nor irreparably damaged. As such, patients with shiny bald scalps or scarred skin will not get any tangible results with the treatment. It is therefore prudent to start treatment early on before the follicles are completely destroyed.
Laser therapy by skin type
The LLLT works for Androgenetic Alopecia patients and also male and female patients with Fitzpatrick Skin types I through to IV. Other potential benefactors of the laser therapy include women in the Norwood Hamilton classes IIa to V.
How long does LLLT take to restore hair?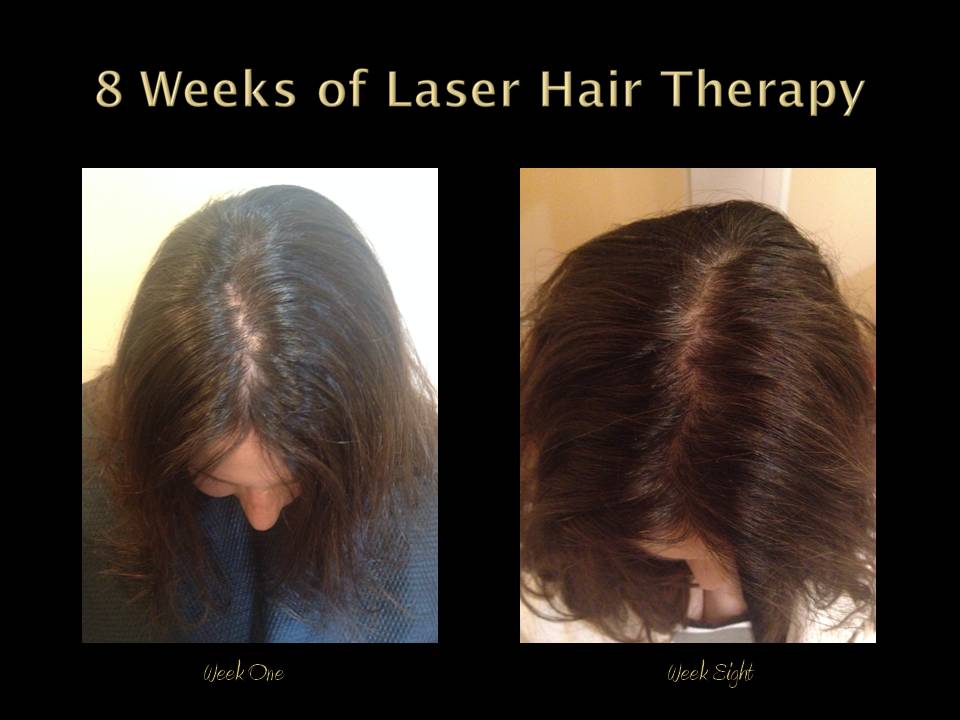 Studies have indicated that patients begin to see improvements within the first few weeks. You can expect to have a significant increase in hair density between 16 and 24 weeks into the program. We can't stress enough that this treatment requires patience and commitment. It is possible to feel like there are no tangible results within the first few days but the gain here is in millimeters rather than miles.
Merits of Laser hair therapy
There are many potential benefits that laser treatment has to offer even for healthy persons. The following are those that we can vouch for. There may be other benefits from patient to patient but a lot of what is found online is exaggerated.
·         stimulation of healthy hair growth
·         stops hair loss and thinning
·         Non-invasive treatment for AGA
·         strengthens hair strands
·         fuller healthier hair growth
·         no harmful side effects
·         for use with both gender, skin types and hair lengths
·         convenient (manageable daily time commitment)
·         pain-free hair treatment
Where to get laser treatment for hair?
There are modern clinics near you that are now adopting advanced laser techniques for the treatment of traditionally untreatable conditions and diseases. You can check with your local healthcare center for a referral to a clinic that offers hair treatment with laser technology. It's important to note that LLLT goes well with a prescription of drugs to aid the process from the inside.
Other than medical clinics there are tons of other convenient devices that you could purchase for self-treatment with laser technology nearly as powerful as that in medical equipment. These include laser caps or helmets sort of that you can wear for a couple of minutes (less than ten) daily to stimulate healthy hair growth.
There are laser bands, and combs that could achieve the same effect in under 90 seconds. These come equipped with medical-grade lasers and should be used with caution. You can buy a laser hair growth device here.
The future for LLLT treatments for hair loss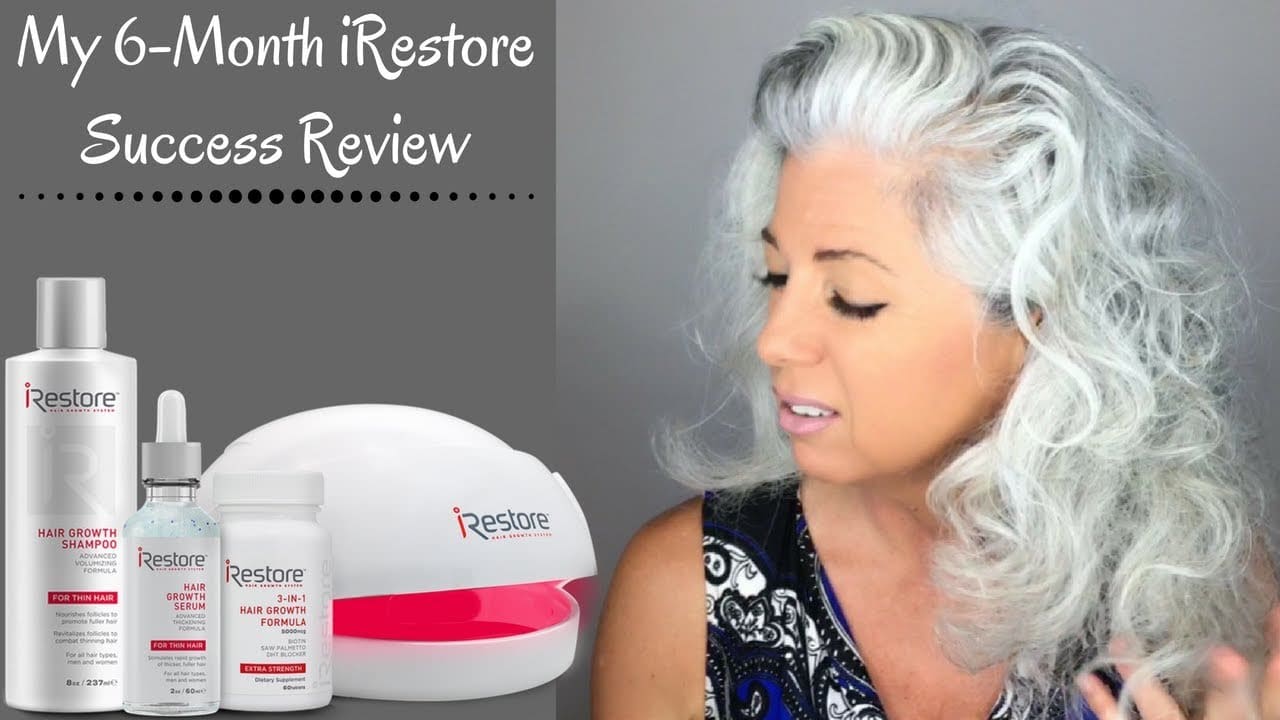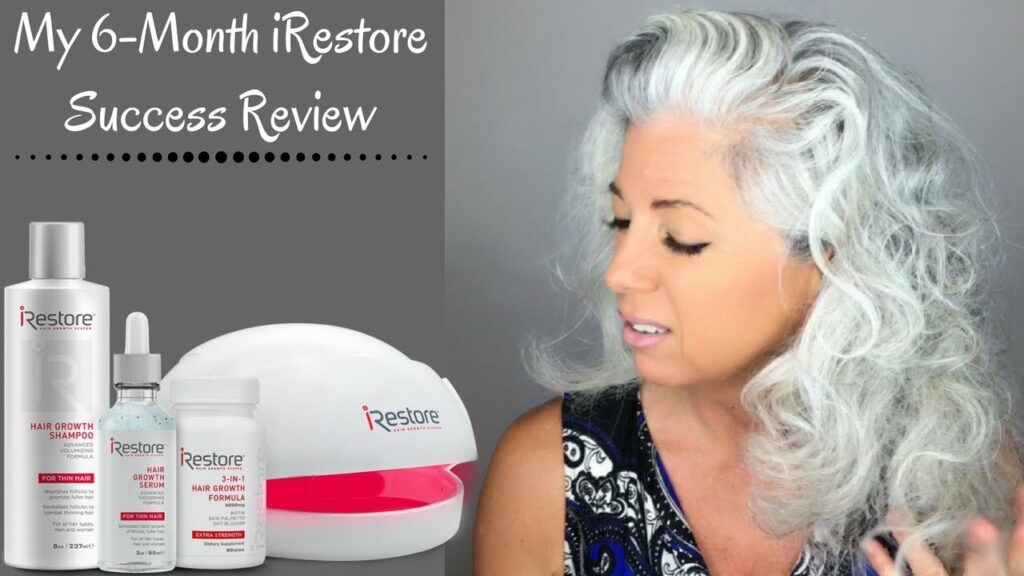 Like any pioneer, the LLLT technology has been met with serious criticism and credibility challenges when it comes to acceptance by medical practitioners and patients as a viable alternative to existing treatments. Often, medical professionals are the most skeptical of the efficacy of the new medical equipment. Just the same, the reports of impressive results have continued to put the therapy in the limelight (no pun intended) and people around the world are willing to give it a try.