Rachel is a health and beauty writer with seven years of experience in the industry. She began her career as a practitioner of bio-feedback and...
Have you ever gotten a bad haircut, or maybe you were experimenting on your hair, and it goes sideways, meaning you have to stay that way for a long while? Those kinds of situation can be very embarrassing, sometimes it's like the nightmare wouldn't just come to an end.
How about having naturally weak hair, and the hair falls out, each time you brush the hair.
These situations are just a few scenarios of when losing your hair can be very embarrassing.
Luckily, there are ways you can preserve your hair from falling off, and when it does, or if one of the scenarios above happens, how to hasten the growth of the hair.
One major way to ensure your hair grows back up really fast, is by using shampoo. There are some ingredients to put in the shampoo to make the hair growth even faster.
Over the course of the review, I'm going to list some hair growth home remedies to work with. These home remedies have to be mixed with a hair loss shampoo or a hair growth shampoo and conditioner.
6 ingredients to add to your shampoo for crazy hair growth
Onion Juice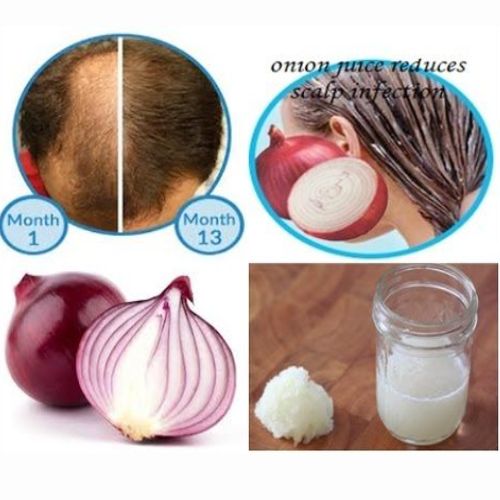 The first additive on the list is the onion juice. Onion juice is one of the hair growth remedies you can try out at home. It's features and nutritional content, help trigger hair growth and prevent hair loss.
Yes some people still thing that using to the onion juice is a bit old school, but as soon as they see the results, their perception of it changes, almost automatically.
Now, I know that, the onion juice may be a little smelly, but this is just a little price to pay for a silk and beautiful long hair.
Mixing the onion juice with a hair growth shampoo is easy; all you have to do is, chop the onion into onion shallots (you would need just a few). Apply the shallots on the scalp and leave it there for at least 15 minutes. After the fifteen minutes, wash the scalp with the shampoo. The sulphuric juice in the onion, will give produces effective result within a week.
Apple Cider Vinegar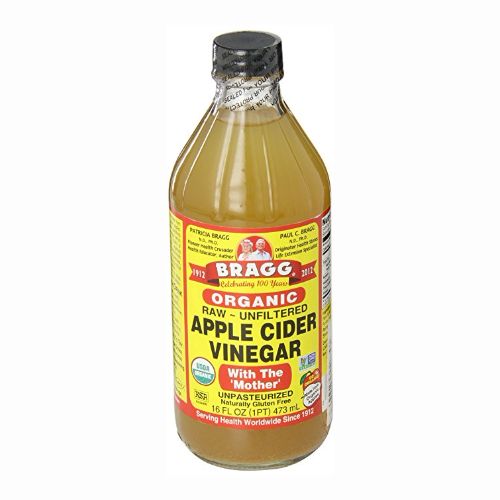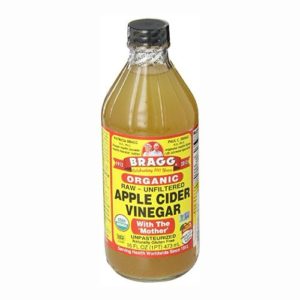 What a great way to use food ingredients, other than for cooking of course. I bet many of you out there did not know this, but organic produces does wonders to the hair, and the apple cider vinegar is one of them.
Mixing the apple cider vinegar to any FDA approved hair growth products, really does wonders to the hair.
How does the apple cider vinegar work with hair growth? Triggering hair growth with this vinegar need little or no effort, mix a 75 ml apple cider vinegar to a litre of water and use it to rinse off the hair shampoo. Do this regularly.
The more you do this, the effect is that, it cleans the scalp thoroughly, accelerating the hair growth.
Honey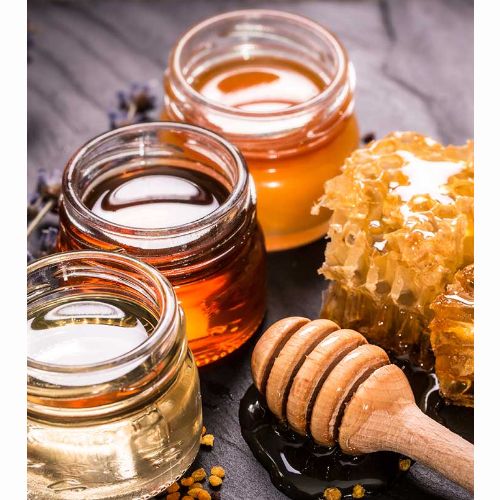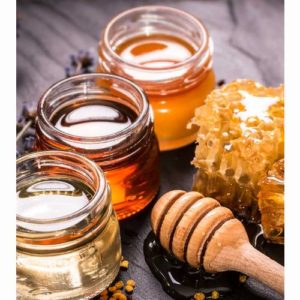 Did you know that honey is one of the most important animal produce in the world? Apart from the fact that you can eat honey, they also have health benefits too.
For one, honey is good with eyesight, and also a great antiseptic for open wounds. Plus honey never gets bad. Spending money on this commodity is really not a waste.
So why not use honey for fast hair growth also. I mean if can do all this great stuff, then why not hair growth.
Honey is common in every household, yet a few know that honey can be used to strengthen hair follicles.
Apply a single teaspoon of honey to two tablespoons of hair growth shampoo and use it to wash your hair. Do this twice a week, with days suitable for you.
The antioxidants in the honey gets rid of all or most of the free element that that causes damages to the scalp.
Amla powder and lime juice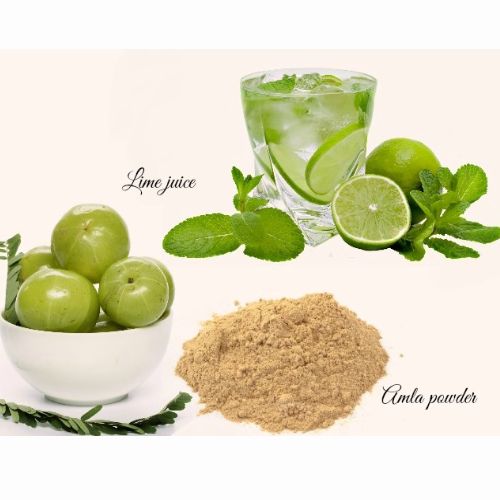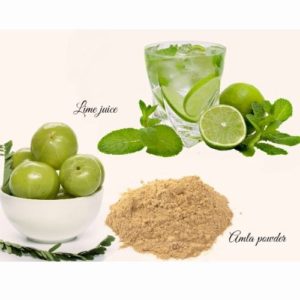 Like I was saying earlier, there are some food stuffs you never knew were good hair growth agents.
The Alma powder and lime juice are great hair treatment organic products.
Lime juice and Amla powder do not necessarily work hand in hand, but to produce a fast and more effective result, it would be better to blend them together and use them.
Together, they not only clear dandruff, it also prevent hair loss. Mix the Alma powder (and shikakai and curd) with the lime juice, and you got a yourself a healthy paste.
Apply the mixture on the dry scalp, leave for a while then wash it off. Rinse it with shampoo and hot water.
The Alma powder and lime juice together, has a lot of antioxidant, with vitamin C. Together, these properties helps with hair growth and hair pigmentation.
Potato juice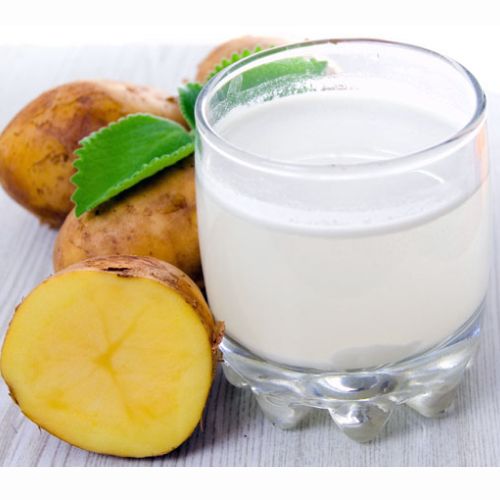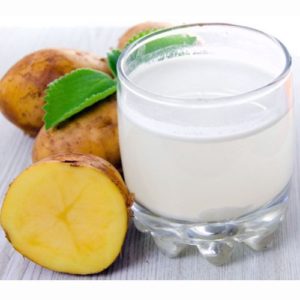 It seems the list is getting more and more bizarre by the count, but yes, potato juice is a great additive to shampoos and conditioners to make the hair grow really fast. And just like the honey, the potato also has some health benefits (and hair benefits apparently). The only downside to this versatile vegetables or tuber (whichever works) is that, it perishes really fast. Before we go into how potato works with shampoos, here's a fun fact about potato. "If you put so much salt in any meal, just drop one Irish potato in it; the potato sucks all the salt".
Potato being rich vitamin C, B and A, has scalp treatment features. Extracting the juice out of a potato is rather easy; blend a slice of it and there you go.
Directly apply the juice on the scalp, leave it there for about 15 minutes, then wash with shampoo, MILDLY!!
Perform this process for weeks and watch wonders!
Carrots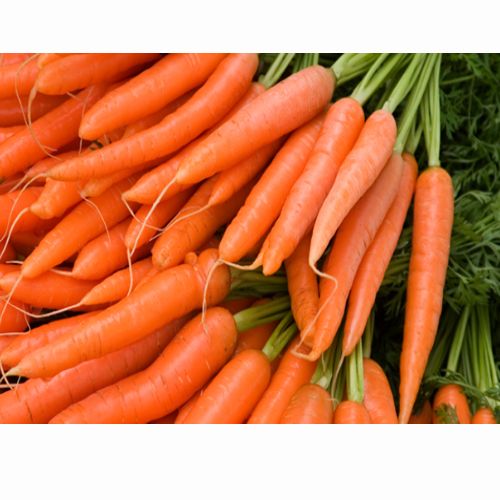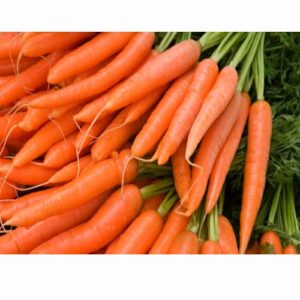 Fun fact; did you know that carrots were first cultivated for strictly medical purposes only? Well now you know.
In rating healthy farm products, carrots is amongst the top products, together with the likes of bananas, ginger, almond and others.
Carrots are rich in antioxidants properties, alongside vitamin and minerals.
These properties goes on to prevent hair loss and revitalize the hair follicle, making grow thicker, stronger and faster.
Grate the carrot and apply directly to the scalp, leave for 15 minutes, then wash off with shampoo. But if you don't want to follow the previous steps, you could just mix it with the shampoo when washing your hair.
These are but a few of the home remedies to hair growth. There are more, but rather than give you a long list, which would end up confusing you, how about we show you some of our best shampoos on the market:
Nisim – New Hair Biofactors Normal To Dry Shampoo No Sulfates 33 oz
Description
This shampoo is unique, with a deep cleansing properties, a special formula that dries the hair and gives the hair an environment that is nutrient rich and antiseptic clean, to grow faster, better and stronger.
This FDA approved shampoo and conditioner is what I call, a delightful hair food.
Once you apply this shampoo, it begins to work on remove the oil, sweat, and dirt. These factor are the major contributors to hair loss.
This shampoo has been tested and proven positive in treating scalps and dandruff, thanks to its active ingredients.
After washing the hair, the shampoo leaves the hair with a shiny and attractive look, and the fragrance is just amazing.
Features
One of the major things I like about this shampoo is that, it works wonders in preventing major hair loss. It's active ingredients, thickens the hair follicle and makes them a whole lot stronger, so that they don't fall off when combing it.
Control hair loss in 1 week
This shampoo has got to beat some kind of record; the fastest hair loss control record.
With this level of speed, you need not worry about hair loss anymore; just get a bottle of this shampoo and you're good to go.
The shampoo also neutralizes the DHT in the air, which is responsible for the scalp and hair loss
The shampoo leaves the hair with a really nice fragrance; the smell of a pleasant Fall (Autumn) on your hair. Nothing can be more soothing than that.
Some of its active ingredients include;
Aqua Water Eau, Sodium Cocoamphoacetate, Sulfonate, Cocamidopropyl, Sodium C14-16 Olefin, Sodium Chloride, Phenoxyethanol, Betaine, PEG-4 Rapeseedamide, Glycol Distearate, Lauryl Glucoside.
Keratin Cure Brazilian Therapy Xtreme BTX with Argon oil Biotin SULFATE FREE (960ml/ 32 fl oz)
Description
There are some of persons who have really stubborn hair, unruly and hard to tame. You need not worry about that anymore. Thanks to the BTX daily use shampoo, the protein, enriched and moisturizing formula, does well to strengthen and protect the hair from hair breakage and heat damage. It restores the hair, making manageable to clean and groom.
Using the color hair or keratin treatment, give the hair a naturally shiny and vibrant look, plus it makes the hair subject to so many styling position, with a heat styling protection.
Features
The protein and moisturizer in the shampoo really tames stubborn and  unruly hair, making it soft yet flexible, without being susceptible to breakage.
Refreshing Pina Colada scent
Looking for a fresh scent? We got you.
The shampoo leaves the hair, with a Pina colada scent, delightful to everyone around. It's like taking a piece of the summer with you everywhere you go.
It strengthens hair follicles
The BTX daily shampoo is made from the oil extract of the argania spinosa, which we get from the healing trees in Morocco. The extract, helps to first rejuvenate, then dry, afterwards, brittle the hair. This process prevent and defends the head from flakes and dandruff, while thickening the hair follicles.
The shea butter really goes deep into the core of the hair, to reinvigorate, then repair the hair, one strand at a time, at amazing speed. It does this, without making the hair heavy or greasy.
Oil Extract from the Olea Europaea Fruit.
This fruits contains all the antioxidants and vitamin E the hair needs for nourishment, moisturizing and protection.
Some of the active ingredient in this Shampoo includes: Deionzied Water, Olefin Sulfonate, Sodium C14-16, Laureth 4, Glycol Distearate, Acrylates/Steareth-20 Methacrylate Copolymer, Cocamidopropyl Betaine, Cocamide MEA, Fragrance, acid citric, coumarin, geraniol e.t.c.
3.Hair Growth Botanical STEP 1 & 2: Organic Anti Hair Loss Scalp Treatment (8 Fl Oz) and Organic Hair Loss Shampoo Cayenne /Saw Palmetto & Argan Oil For Hair & Scalp (16 Fl Oz)
Description
If I'm not mistaken, I'm fairly certain what most shampoo users are going for, is the dandruff treatment. This treatment is one of the reasons why they go for the FDA approved shampoo and conditioner, (aside from the fact that it is safe to use).
The shampoo is a great tool for preventing hair loss, and treating scalps and dandruffs, at a very fast rate.
This shampoo is one of the very rare but almost completely natural and herbal shampoo in the market; which only translate to mean, healthy.
It reduces the hair loss by simply strengthening follicle and hair strains.
Features
This shampoo really is something! Not only does it have anti-hair loss properties, thanks to the cayenne in it, the pre-shampoo treatment also treats and protects the hair from scalps and dandruff.
Has Antifungal Ingredients
The 1% ketoconazole in the shampoo, cleans the hair and the active antifungals does well in preventing scalps.
Aside from the fact that the shampoo has the anti hair loss properties, it also has an active ingredient that aids in the speedy growth of hair. Some of this ingredients include; caffeine, beta-sitosterol, capsaicin, niacinamide, plant stem cells, eugenol, and nonivamide.
Some of the active vitamins are, retinol which is vit A, biotin, vitamin B7, panthenol, vitamin B5, D-alpha tocopherol, vitamin E.
caffeine, beta-sitosterol, capsaicin, niacinamide, plant stem cells, eugenol, and nonivamide.
Some of the active vitamins are, retinol which is vit A, biotin; vitamin B7, panthenol, vitamin B5, D-alpha tocopherol, vitamin E.
Final words
Hair loss and scanty hair follicle can be such and inconvenience, a situation nobody should be in willingly.
With the money invested in preventing hair loss, it really shows that hair loss is something so many people are suffering from, that is why hair loss prevention is pertinent.