Rachel is a health and beauty writer with seven years of experience in the industry. She began her career as a practitioner of bio-feedback and...
Bodybuilding is not an everyday sport or activity that anyone can pull off. Rather, it is a passion that demands discipline, dedication, and high-intensity strength training. Bodybuilders use progressive resistance exercises to develop musculature.
Lifting heavy weights causes an increase in testosterone levels. Elevation in testosterone levels helps weight lifters in improving strength, power, and endurance. While increased testosterone levels have a positive impact on the fitness of bodybuilders, they can have adverse effects on hair growth.
So, does that mean weight lifters should stop training? Well, not really. In this post, we will discuss the causes of hair loss among bodybuilders and treatments to prevent the damage.
Statistics About Hair Loss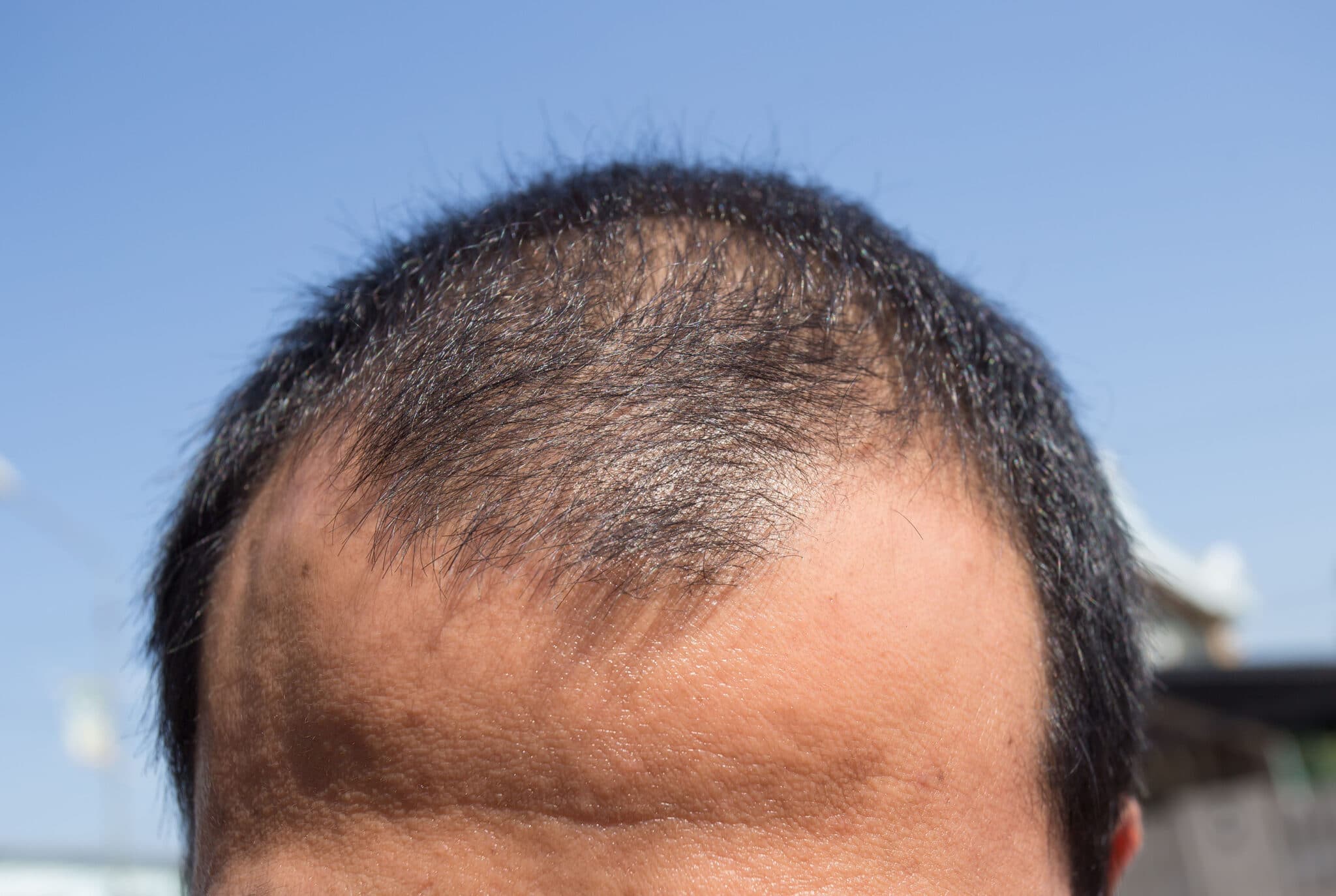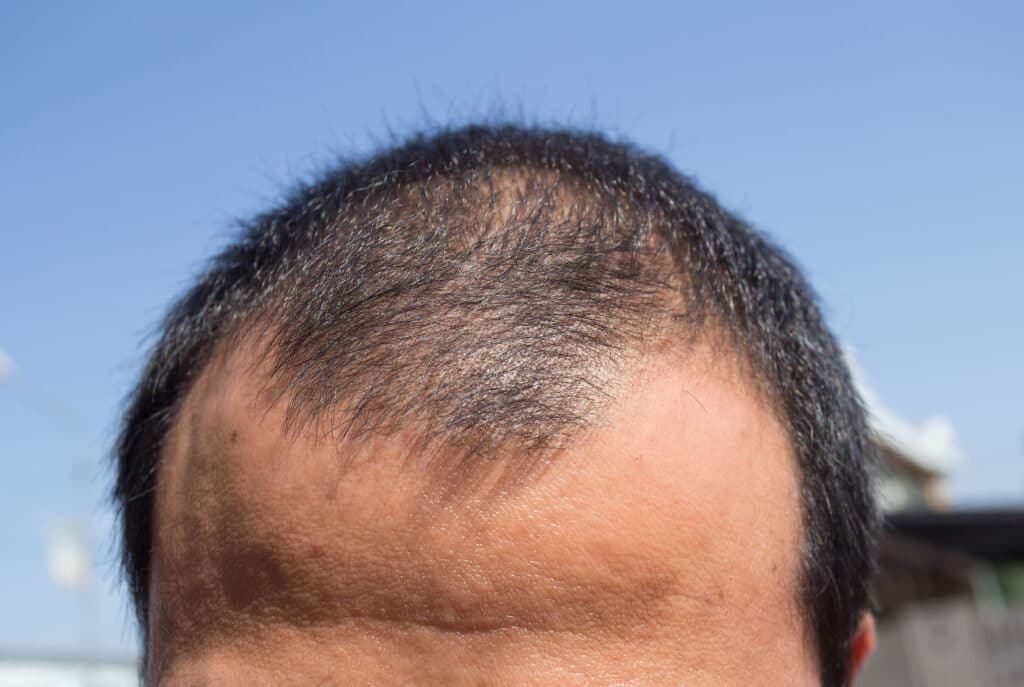 Hair loss is a universal problem. In the US alone, 50 million men and 30 million women suffer from hair loss. 1 in 3 women and 1 in 2 men battle with some degree of hair thinning or hair loss in their lifetime.
Before we delve into the details of hair loss among bodybuilders, let's look at some statistics about hair loss in men.
According to the American Hair Loss Association, men comprise 95% of total hair loss victims in the US.
Two-thirds of Americans experience appreciable hair loss to some degree by the age of thirty-five.
Upon hitting the 50-year mark, approximately 85% of men show visible signs of hair thinning.
Some men may start losing hair in their early 20s.
The data shows that men are more likely to encounter hair loss challenges than women. While many factors contribute to hair loss, androgenic alopecia or male pattern baldness (MPB) is the leading cause.
The primary culprit behind genetic hair loss is DHT buildup in the hair follicles and their sensitivity to DHT. Both conditions lead to thinning, shrinkage, and hair loss, which can eventually result in baldness.
Reasons Behind Hair Loss in Bodybuilders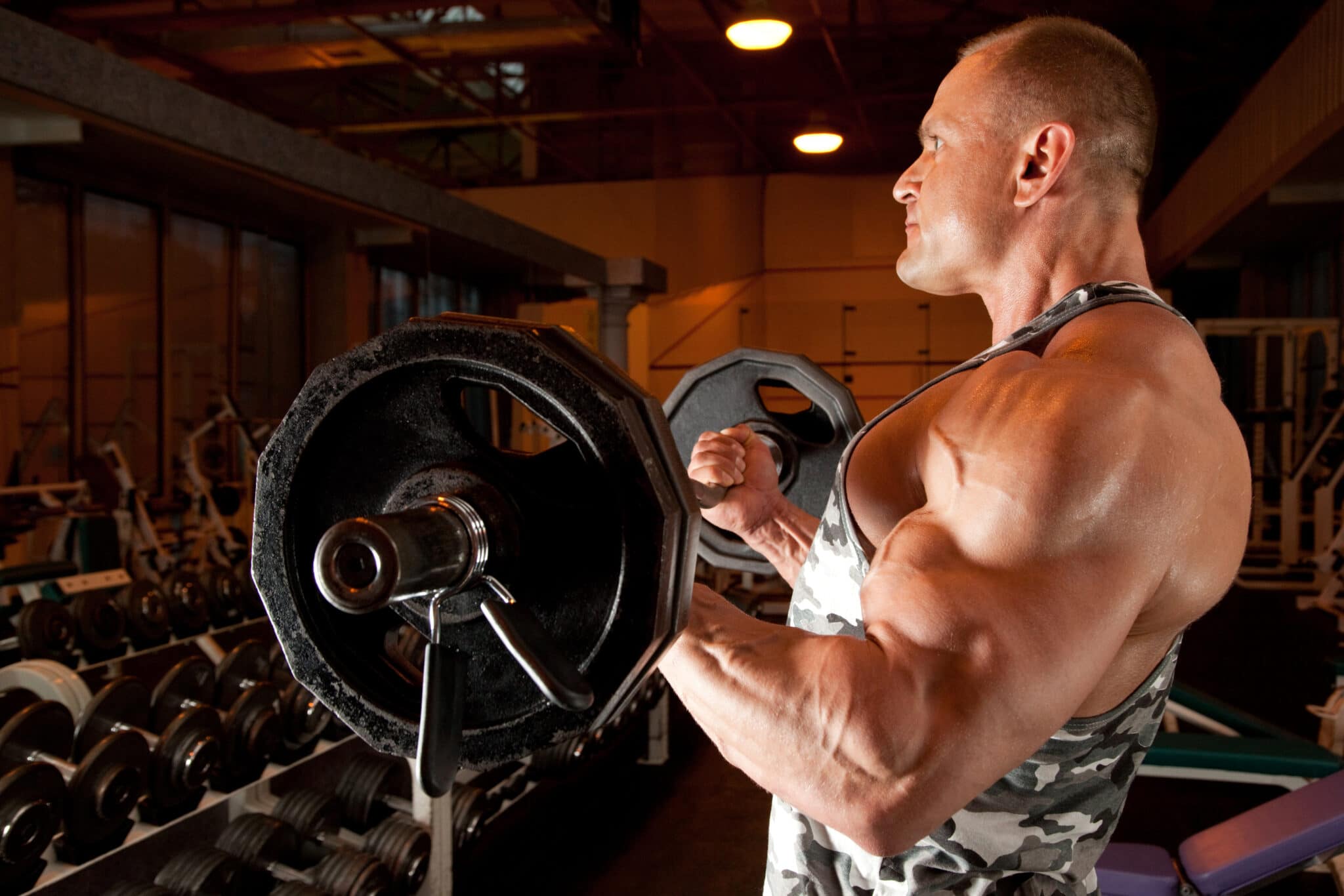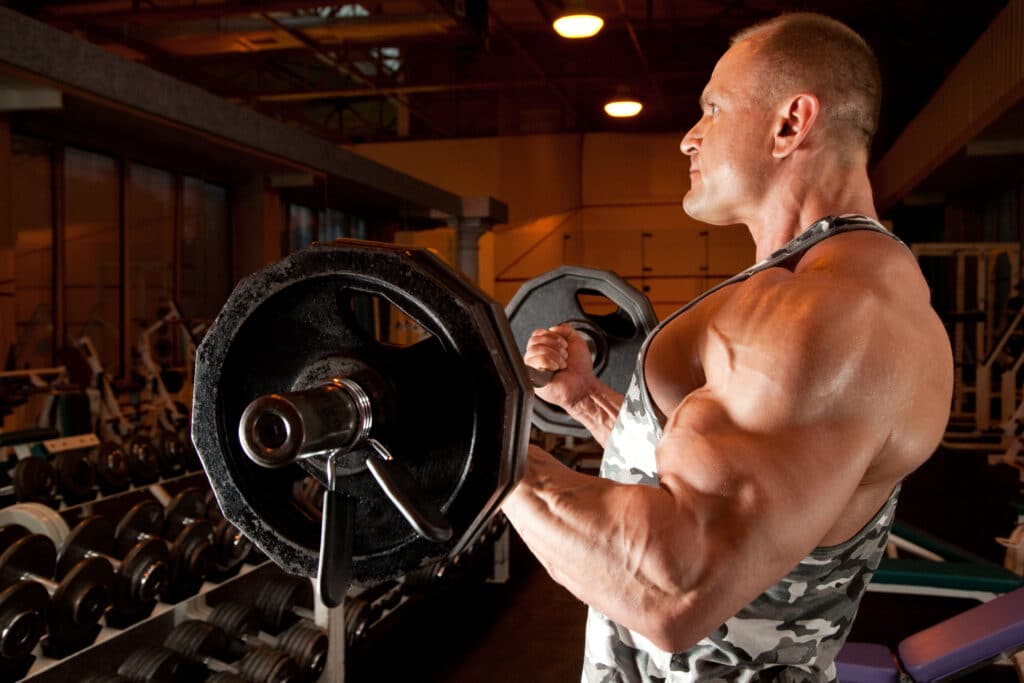 As mentioned above, bodybuilding requires strength training and extensive exercise. Activities like bodybuilding and weight lifting increase the levels of testosterone in the body. In case you don't know, testosterone is a male hormone that is also present in women, but in a lesser amount. Men with high testosterone levels develop extreme male characteristics.
The increased levels of the male hormone help bodybuilders in improving power, strength, and endurance. However, it is not the testosterone that causes hair loss in bodybuilders. Rather, bodybuilders and weight lifters experience hair loss due to a combination of factors, including an increase in cortisol and scalp sensitivity to DHT.
Dihydrotestosterone (DHT) Buildup
Strength training increases the production of HGH, i.e., human growth hormone in the body. Some people believe that HGH helps in stopping or reversing hair loss. Interestingly, exercise helps in reducing the levels of cortisol, the stress hormone in the body. Cardio exercises also help in decreasing DHT levels in the body.
However, overtraining causes detrimental effects on the health and hair growth of bodybuilders. It stimulates the levels of cortisol in the body. The combination of DHT and cortisol results in the production of DHT –the main culprit behind hair loss.
Increased cortisol levels encourage DHT production. The higher the level of cortisol, the more DHT in the body. 5-alpha reductase (5 AR) is an enzyme directly involved in the production of DHT. 5 AR 1, a subtype of 5AR, affects the scalp. Those with a genetic disposition to hair loss, are more likely to experience the effect.
Role of Testosterone Supplements in Hair Loss
It is important to know that some bodybuilders produce more testosterone than others; similarly, some are more affected by DHT than others. It is the combination of testosterone and cortisol that produces the hair loss hormone in the body.
Training itself is not harmful to bodybuilders, overtraining is. In addition, many bodybuilders take steroids, testosterone supplements, and injections to develop musculature in a short time. High consumption of supplements, like anabolic steroids, increases testosterone levels, thereby increasing DHT production.
Treatment for Hair Loss Among Bodybuilders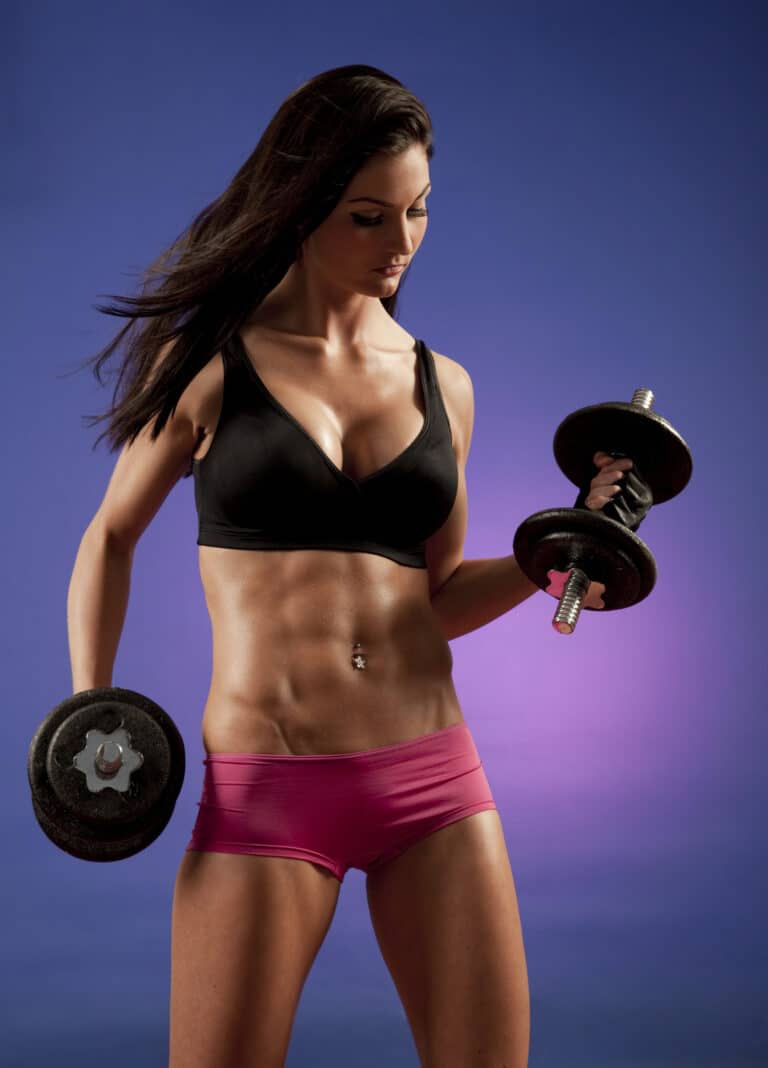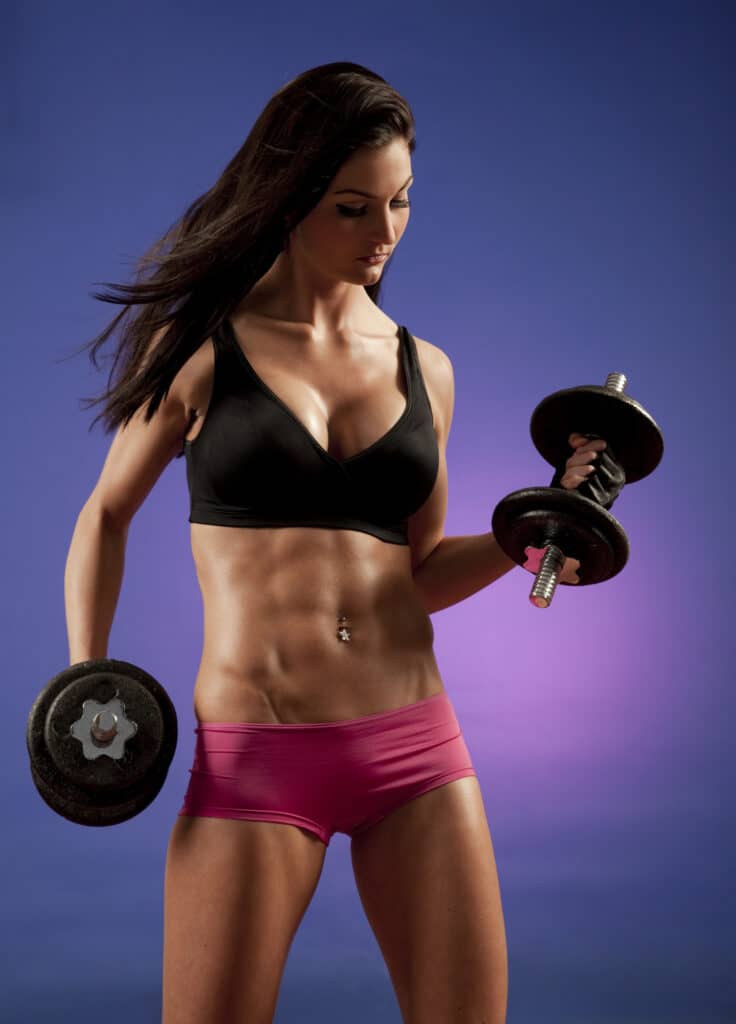 There are many ways to slow, reverse, and stop hair loss. You will find hair loss treatments and solutions for hair thinning. Nonetheless, it is better to consult a certified dermatologist who can guide you in resolving hair loss. Also, consult a fitness trainer to help you with the right workout regime. Here are some ways that can help you control hair loss.
Healthy Diet
Bodybuilders who want to maintain their fitness and healthy head of hair must maintain a nutritious diet. All nutrients, especially proteins in the right amount, help develop muscles. However, excess consumption of proteins can also deter hair growth. Rather than consuming shakes, switch to natural sources, like chicken, eggs, and fish.
Medications
Many medications available in the market can help in combating hair loss. Finasteride and minoxidil are two of the most popular medicines for hair thinning and hair loss. Finasteride does not affect the other tissues in the body and only blocks the 5 AR 1 enzymes. It is an FDA-approved drug that may also help in hair growth.
Minoxidil, on the other hand, is an OTC medicine. You can find minoxidil as a gel for topical application, as foam, and in liquid form. The medicine is available in 2%, 5%, and 15% concentration. A high dose of minoxidil can cause an erratic heartbeat. Make sure to use any medicine only after consulting your doctor.
There are also DHT blocking vitamins that can be ingested orally to help combat hair loss. These vitamins are to be consumed daily and will help destruct the overproduction of DHT on the scalp. This should slow down hair loss and result in thicker/healthier hair.
Self-Care
Use natural hair products
Don't use shampoos containing chemicals
Avoid brushing your hair vigorously
Stay happy and reduce everyday stress; it leads to hair fall
Don't use steroids without consulting a medical practitioner
Final Word
Bodybuilding in general does not affect the hair growth unless the bodybuilder is taking steroids, supplements, or other medicines for increasing testosterone levels. In addition, bodybuilders with sensitive scalps are more likely to witness hair fall. While discontinuing the supplements may not contribute to hair growth, it could help in slowing down the process of hair loss.